| | |
| --- | --- |
| My Old | |
1971 Chevrolet Chevelle Malibu, V8 Series 13600
---
| | |
| --- | --- |
| My old 1971 Chevrolet Malibu Chevelle. The odometer read 69,000 miles when I bought it in 1983. It had a Chevelle SS raised hood (not pictured on car). | |
| | |
| --- | --- |
| | Typical Chevelle Malibu dash, automatic on column, no AC. |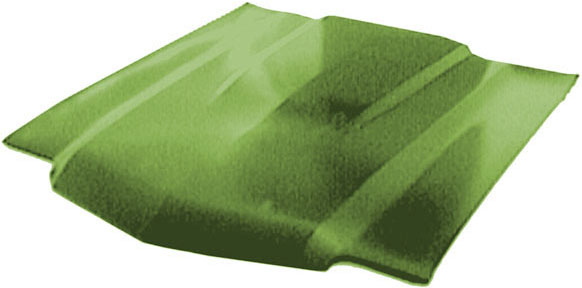 The raised hood that came was on my used Chevelle was added by previous owner. It did not have "Cowl Induction" vents or was original to this model.
Under the hood
---
1971 Chevrolet Chevelle Malibu
| | |
| --- | --- |
| MSRP (base): | $2,975.00 |
| Model no.: | 13637 |
| Produced: | 240,200 |
| Engine type: | V-8 OHV |
| Displacement: | 350 cu. in. (L65) |
| Horsepower: | 245 hp @ 4,800 rpm |
| Torque: | 350 lb.ft. @ 2,800 rpm |
| Compression ratio: | 8.5 : 1 |
| Carburetor: | 2-bbl Rochester |
| Transmission: | Turbo-Hydramatic |
| Shipping weight: | 3,292 lbs |

"Turbo-Fire" 350-2 V8

RPO code: L65; Engine code: CGC

The 3-speed automatic suffered a melt-down. It was an AAMCO special rebuilt/swapped by them for $400, twice. The TH-350 is a weakling.

GM Turbo-Hydramatic 350

(Turbo-Problematic)
A bit of fine tuning...
---
Using a friend's garage, I performed the work myself with a little coaching from him, We broke tasks down into simple steps. It's good to not be in a hurry when doing this type of work on a daily driver. It took two days, about 12-hours total.
It was easy to select the performance package, which was recommended by a reputable performance parts supplier, as found in a muscle car magazine.
The carburetor, intake manifold, and camshaft were all ordered from a local Champion Auto Parts store for just under $500, back then. The Holley 600 cfm carb, Edelbrock Performer manifold, and Crane camshaft gave impressive results for additional power in low to upper ranges. There was a nice power blast from the accelerator pedal. I didn't open the engine core and the cylinder heads, pistons and crankshaft were all left alone.
The package is a great choice for a low compression Chevy 2-barrel economy engine, the "Turbo-Fire" name was a stretch. Not so much a fire as it was a spark, which was the motivation.
Holley's 600 cfm 4-bbl

A good match for the performance package and replaced the OEM Rochester 2-barrel and GM cam. A manual choke was standard, or an optional electric was available.

Edelbrock Performer

The recommended host for Holley

OEM replacement four-barrel.

Crane camshaft

This was the key ingredient.
You can't just throw a bigger carb on without increasing engine breathing. The medium performance street cam with a 210 ̊ duration and .440" lift. Design range was idle to 5,500 rpm.
Don't forget the sound system...
---
Final modification was a change-over from the existing single exhaust setup to a new dual exhaust glass-pack muffler system. The early 1970s GMs were still part of that pre-catalytic converter era of cars, making this modification easier and less costly.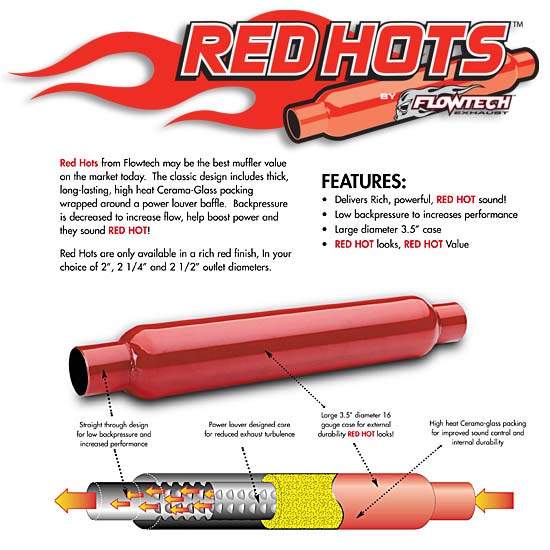 There was about 50-60 horsepower gain from all bolt-on goodies from the OEM engine core and 2-barrel heads, totaling about 300 hp. Tromping the accelerator, the transmission down-shifted and the car got up and galloped. The new dual glass-pack exhaust system trumpeted a loud rapping sound, which echoed in the air.
The car squatted down more on the rear coil springs. New variable rate springs and heavy-duty shocks would have reduces the reaction of increased torque without sacrificing ride. The tires would smoke with the car's standard non-limited slip differential. With a Positraction rear axle, you'd probably only get a little squawk from the tires.
One weekend, I drove my Chevelle to a club race track to crew for a good friend of mine. I followed him as he towed his small sedan racecar on county roads in Wisconsin to Blackhawk Farms just inside the Illinois state line. He was impressed with my car and could hear as I followed behind him. He said, "It sounds healthy." Then, he asked if it was built to race on weekends.
It was a fun car to play with after re-tuning it. I sold the Chevelle when body rust took over, for about $500. Knowing it had body filler, I paid $1,200 for it and drove it three years. Today, these mild-mannered Malibu Chevelle coupes, with an automatic transmission, can fetch around $20,000. It was not a worthy car for SCCA road course racing, by any means. But, it was deserving of their race class titled, American Sedan.
---
Some Rights Reserved
scharch.org