Purcell - Jane chassis (AU)
(Right-hand drive)
Bob Jane #10 (c/n Purcell) new Monza

ca. 1979-80

(Photo courtesy of Bob Jane Racing Heritage)

Promo card for Bob Jane T-Marts Monza w/ specs and builders Pat Purcell, Tom Coad, & Ron Harrop.

Bob Jane won the 1980 and 1981 ASSC championship.

Bob Jane Monza - built in 1979

View of rear chassis suspension during with

detachable fiberglass body panels removed.

(Photo courtesy of Bob Jane Racing Heritage)

Q: What did it cost to build Bob Jane's Monza in '79?

A: $100,000 (or $350,000 in 2013 dollars)

Bob Jane #10 (c/n Purcell) Monza

ASSC race - ca. 1980

DeKon was already building championship GT

Monza chassis for about $37,000 each.

Bob Jane Monza - built in 1979

Detail showing rear transaxle, coil-over shocks,

large brake calipers and vented rotors.

(Photo courtesy of Bob Jane Racing Heritage)

Bob Jane #10 (c/n Purcell) Monza

ASSC - Sandown Raceway

Melbourne, Vic, AU - December 14, 1980

Bob Jane #10 (c/n Purcell) Monza

ASSC race - ca. 1980

Peter Brock #7 (c/n Purcell) Bob Jane T-Marts

ASSC R11 - Adelaide Int'l Raceway?

Virginia, SA, AU - October 25, 1981

(Photo courtesy of Bob Jane Racing Heritage)

Purcell (Small) chassis rebuild

(Right-hand drive)

Pete Brock #7 (c/n Purcell-Small)

Australian GT Championship Rnd 5 - Wanneroo Park

Neerabup, Western Australia, AU - July 11, 1982

Les Small rebuild, with air cooling slots exiting

both sides of hood bulge for radiator

Allan Grice #4 (c/n Purcell-Small) Re-Car Racing

Australian GT Championship - Calder Park

Melbourne, Vic, AU - July 29, 1984

Allan Grice #64 (c/n Purcell-Small) Re-Car Racing

AGTC- Sandown Park 1000 km (won)

Melbourne, AU - September 9, 1984

Re-Car - Allan Grice, Dick Johnson, Ron Harrop (6.0L engine)

(Photo by Dale Rogers)

Bryan Thomson #14 (c/n Purcell-Small)

Australian GT Championship - 1985

Bryan Thomson #14 (c/n Purcell-Small)

Australian GT Championship - Amaroo or Oran Park??

AU - 1985

Bryan Thomson #2 (c/n Purcell-Small)

abt 1985
Bob Jane, a very successful Australian racer and businessman. He saw the potential of the Monza in 1980 and commissioned racecar designer Pat Purcell to build his Chevrolet Monza. Purcell produced one of the most aerodynamic Monzas ever seen, sporting a 625 hp V-8 Chevy and ultra-wide wheels for superior handling. Painted red with "BOB JANE T-MARTS". The car underwent a major rebuild by Les Small. Peter Brock drove the car for Bob Jane T-Marts in 1982-83.
Re-Car driver, Alan Grice, handily won the 1984 Australian GT Championship driving the ex-Bob Jane Chevrolet Monza. In late 1984 Grice was joined by fellow touring car star Dick Johnson and driver/engineer Ron Harrop, when they contested the 1000 km of Sandown as part of the 1984 World Endurance Championship, in the Monza. The race was the first ever World Championship road race held in Australia. Running in the special "AC Class" (for cars in the Australian GT and Sports Car championships), Grice qualified the car 18th, but they were eventually disqualified from the race for receiving outside assistance.
http://en.wikipedia.org/wiki/Allan_Grice
Owners of Purcell-Small Monza
Owner

Year

Entrant

Drivers

Remarks

1.

Bob Jane

1979-84

Bob Jane T-Marts

Bob Jane, Pete Brock

Design/built by Pat Purcell in '79, with

later rebuild by Les Small.

2.

Alan Browne

1984-85

Re-Car Racing Team

Allan Grice, Dick Johnson

Purcell-Small chassis, prepared by Les Small

3.

Bryan Thomson

1985-90

Bryan Thompson, Brad Jones

Alan Grice drove to ASSC Champion in '85.

Car was converted to a Supra in 1989.

4.

Des Wall

1990 -

David

Lasted raced in New South Wales.
Pete Brock crashed at the Adelaide GT on July 4, 1982
when the Monza's rear axle broke during start of race.
Results Purcell-Small Monza
Bob Jane

Date

Race

No.

Chassis

Driver

Entrant

Points

Mar 23, 1980

ASSC R1 Oran, NSW AU

10

Purcell

Bob Jane

Bob Jane T-Marts

May 04, 1980

ASSC R2 Winton, Vic AU

10

Purcell

Bob Jane

Bob Jane T-Marts

Aug 03, 1980

ASSC R6 Calder Vic AU

10

Purcell

Bob Jane

Bob Jane T-Marts

2

Dec 14, 1980

ASSC R11 Sandown, Vic AU

10

Purcell

Bob Jane

Bob Jane T-Marts

Jun 21, 1981

ASSC R1 Oran Park, NSW

10

Purcell

Bob Jane

Bob Jane T-Marts

Aug 02, 1981

ASSC R6 Calder Vic AU

10

Purcell

Bob Jane

Bob Jane T-Marts

3

Oct 25, 1981

ASSC R11 Adelaide, SA AU

7

Purcell

Bob Jane

Bob Jane T-Marts

2

Peter Brock

Date

Race

No.

Chassis

Driver

Entrant

Points

Jul 04, 1982

AGTC R4 Adelaide, SA AU

7

Purcell-Small

Peter Brock

Bob Jane T-Marts

Aug 01, 1982

AGTC R6 Calder, Vic AU

7

Purcell-Small

Peter Brock

Bob Jane T-Marts

Sep 19, 1982

AGTC R8 Symmons, Tas AU

7

Purcell-Small

Peter Brock

Bob Jane T-Marts

Oct 10, 1982

AGTC R9 Baskerville, Tas AU

7

Purcell-Small

Peter Brock

Bob Jane T-Marts

1983 event

AGTC

7

Purcell-Small

Peter Brock

Bob Jane T-Marts

Allan Grice

Date

Race

No.

Chassis

Driver

Entrant

Points

Apr 15, 1984

AGTC R1 Lakeside, Qld AU

Purcell-Small

Allan Grice

Re-Car Racing Team

30

May 06, 1984

AGTC R2 Adelaide, SA AU

Purcell-Small

Allan Grice

Re-Car Racing Team

30

Aug 12, 1984

AGTC R4 Winton, Vic AU

Purcell-Small

Allan Grice

Re-Car Racing Team

30

Aug 26, 1984

AGTC R5 Surfers, Qld AU

Purcell-Small

Allan Grice

Re-Car Racing Team

30

Sep 09, 1984

AGTC R6 Sandown, Vic AU

Purcell-Small

Allan Grice

Re-Car Racing Team

30

Bryan Thomson

Date

Race

No.

Chassis

Driver

Entrant

Points

Mar 24, 1985

AGTC R1 Lakeside, Qld AU

14

Purcell-Small

Thomson/Jones

Thomson-Fowler Motorsport

May 05, 1985

AGTC R2 Oran, NSW AU

14

Purcell-Small

Thomson/Jones

Thomson-Fowler Motorsport

Jun 02, 1985

AGTC R3 Winton, Vic AU

14

Purcell-Small

Thomson/Jones

Thomson-Fowler Motorsport

Jun 30, 1985

AGTC R4 Adelaide, SA AU

14

Purcell-Small

Thomson/Jones

Thomson-Fowler Motorsport

Aug 11, 1985

AGTC R5 Calder, Vic AU

14

Purcell-Small

Thomson/Jones

Thomson-Fowler Motorsport

Aug 25, 1985

AGTC R6 Surfers, Qld AU

14

Purcell-Small

Thomson/Jones

Thomson-Fowler Motorsport

event in 1986

Oran, NSW AU

4

Purcell-Small

Bryan Thomson

Thomson-Fowler Motorsport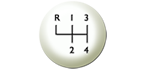 ---