First owner Mark Pielsticker #33 (Gallant c/n 002)

SCCA Trans-Am - 100 miles

Hallett, OK - June 1, 1980

Mark Pielsticker #33 (Gallant c/n 002)

SCCA Trans-Am - 100 miles

Hallett, OK - June 1, 1980

Mark Pielsticker #33 (Gallant c/n 002)

SCCA Trans-Am - 100 miles

Hallett, OK - June 1, 1980

Mark Pielsticker #33 (Gallant c/n 002)

SCCA Trans-Am - Road America 100 miles

Elkhart Lake, WI - June 19, 1980

"Chev. Monza/305" - Finished 2nd $3,500.

Mark Pielsticker #33 (Gallant c/n 002)

SCCA Trans-Am - Road America 100 miles

Elkhart Lake, WI - June 19, 1980

"Chev. Monza/305" - Finished 2nd $3,500.

Mark Pielsticker #33 (Gallant c/n 002)

SCCA Trans-Am - btw. 1980-82

---

---

---

Second owner David Horvat, Jr. #34 (Gallant c/n 002)

Southeast Division SCCA

Florida - btw. 1983-89

David Horvat, Jr. #34 (Gallant c/n 002)

Southeast Division SCCA

btw. 1983-89

David Horvat, Jr. #34 (Gallant c/n 002)

Southeast Division SCCA

Florida - btw. 1983-89

---

---

---

| | |
| --- | --- |
| | Diagonal bracing is always important in space-frame chassis construction and this Gallant chassis demonstrates the idea well. This tube frame chassis also has a unique quick release front radiator support, allowing the top front of the engine chassis and radiator to be removed quickly for fast engine changes. |

Third owner Richard Stone #34 (Gallant c/n 002)

SCCA Southern Pacific Division

GT-1 SCCA National Champion 1992 & 1993

Richard Stone's #34 Monza (Gallant c/n 002)

---

---

---

Fourth owner: Joe Schultz III #48 (c/n 002)

SCCA Club Racing - Southern Pacific Division

GT-1 and SPO class

and Historic Sportscar Races

Fourth owner: Joe Schultz III #48 (c/n 002)

Southern Pacific Division SCCA - GT-1/SPO class

and Historic Sportscar Races
| | |
| --- | --- |
| | |
| | |

First owner Ardie Oji #61 (Gallant c/n 003)

IMSA Camel GT - Laguna Seca 100 mile

Monterey, CA - May 2, 1982

Ardie Oji #61 (Gallant c/n 003)

SCCA Trans-Am - Sears Point Raceway

Sonoma, CA - June 6, 1982

(Photo by Brent Martin)
---
Dan and Karen Gallant started Gallant Racing Supplies, Inc. in the early 1970's from their Oakland, CA shop. With Dan as the Chassis builder and Karen handling the engine building and service, they quickly gained a reputation for providing a top quality racing services to their customers.
In 1979 Mark Pielsticker commissioned Gallant Racing to build him a Monza racecar to compete in the SCCA Trans-Am CAT-I division. The Gallant c/n 001 Monza chassis made it's first appearance at Laguna Seca Raceway Trans-Am in 1979. But a bad crash saw to it's end.
A second Gallant c/n 002 Monza was constructed for the 1980 SCCA Trans-Am season and the new single category. Pielsticker's #33 black Monza was sponsored by International Harvester. The GT Monza racecar became a fierce competitor in the hands of Mark Pielsticker. He would score a victory at Portland, as well as several top ten results, to record a fifth place finish in the Trans-Am season ending points championship. Mark continued racing the Monza for the 1981 Trans-Am season. He was also Pacific Coast SCCA Runoffs GT-1 Championship. Mark continued to race the Monza until 1982.
The first two Gallant chassis were built for Mark Pielsticker as complete turn key cars. The third chassis, Gallant c/n 003, was a roller for Ardi Oji. According to Oji, the front suspension geometry was not right, so the front clip was cut off and replaced by a stock-car product front clip. Ardi was sponsored by John Deere Tractors. The car was painted John Deer green with yellow wheels. In addition to Trans-Am and IMSA GT series, the car was also entered in select SCCA regional GT-1 races. The car was sold in the late 1980's to Richard Iskederian (brother of Ed, founder of Isky cams). Currently, its whereabouts are unknown.
A total of six Gallant Monza chassis are said to have been built. Today, the whereabouts of these cars is unknown, but some may have found their way to South America.

---
Ownership History
Gallant c/n 001

(No photos yet)

1.

Mark Pielsticker, first chassis destroyed at the 1979 Laguna Seca Trans-Am race

Gallant c/n 002

1.

Mark Pielsticker 1979 – 1983:

Built in 1979 by Dan Gallant for driver Mark Pielsticker

SCCA Trans-Am Series 1980-82

2.

David Horvat, Jr. 1983 – 1989:

Purchased in 1983

Southeast Division SCCA, GT-1 class regional and national races

1984 US Champions Road Atlanta, finished 10th in ASR class

This Monza once had a Buick Fuel-injected V6

3.

Richard Stone 1989 – 1994:

Purchased in 1989

San Diego Region SCCA, Cal Club Region SCCA, GT-1 class regional and national races

San Diego Region SCCA, 1991 GT-1 Regional Champion

Southern Pacific Division SCCA, 1992 & 1993 GT-1 National Champion

4.

Joe Schultz, III 1994 – 2004 or later:

Purchased in 1994 as a roller, added Chevrolet 331 V8 (327 .040" over)

Southern Pacific Region SCCA, Super Production (SPO) class

Historic Sportscar Racing, 2004

Gallant c/n 003

1.

Ardie Oji early '80s – late '80s:

Lived in California, Northern Pacific Division SCCA

SCCA Trans-Am and IMSA GT races 1981-1982

SCCA regional club racing GT-1 class

Sponsored by John Deer Tractors, painted John Deer green w/ yellow wheels

Front suspension geometry "not right" Oji replaced front clip with stock-car setup

2.

Richard Iskederian late 1980s – unknown:

Brother of Ed Iskedarian, founder of Isky Racing Cams
---
Race Results
Mark Pielsticker, Ardie Oji, David Horvat, Jr.
| | | | | | | |
| --- | --- | --- | --- | --- | --- | --- |
| Date | Race | No. | Car | Drivers | Entrant | Result |
| Apr 22, 1979 | IMSA 6 hr Riverside | 85 | Gallant c/n 001 | Pielsticker / Gallant | Mark Pielsticker | DNA |
| Oct 14, 1979 | Trans-Am Laguna Seca | 33 | Gallant c/n 001 | Mark Pielsticker | | DNS |
| | | | | | | |
| | | | | | | |
| Jun 01, 1980 | Trans-Am Hallett | 33 | Gallant c/n 002 | Mark Pielsticker | IH Distributor Team | 8th |
| Jun 15, 1980 | Trans-Am Portland | 33 | Gallant c/n 002 | Mark Pielsticker | IH Distributor Team | 1st |
| Jul 19, 1980 | Trans-Am Road America | 33 | Gallant c/n 002 | Mark Pielsticker | IH Distributor Team | 2nd |
| Aug 10, 1980 | Trans-Am Brainerd | 33 | Gallant c/n 002 | Mark Pielsticker | Service Center | 25th |
| Sep 07, 1980 | Trans-Am Westwood | 33 | Gallant c/n 002 | Mark Pielsticker | Service Center | 17th |
| Oct 18, 1980 | Trans-Am Laguna Seca | 33 | Gallant c/n 002 | Mark Pielsticker | Service Center | 3rd |
| Oct 25, 1980 | Trans-Am Riverside | 33 | Gallant c/n 002 | Mark Pielsticker | Service Center | 3rd |
| | | | | | | |
| May 17, 1981 | Trans-Am Charlotte | 33 | Gallant c/n 002 | Mark Pielsticker | Service Center | 14th |
| Jun 14, 1981 | Trans-Am Portland | 33 | Gallant c/n 002 | Mark Pielsticker | Service Center | 4th |
| Jul 26, 1981 | Trans-Am Road America | 33 | Gallant c/n 002 | Mark Pielsticker | Service Center Speed Shops | 33rd |
| Aug 09, 1981 | Trans-Am Brainerd | 33 | Gallant c/n 002 | Mark Pielsticker | Service Center | 24th |
| Oct 11, 1981 | Trans-Am Laguna Seca | 33 | Gallant c/n 002 | Mark Pielsticker | Service Center | 23rd |
| Oct 25, 1981 | Trans-Am Sears Point | 33 | Gallant c/n 002 | Mark Pielsticker | Service Center | 26th |
| | | | | | | |
| Jun 06, 1982 | Trans-Am Sears Point | 34 | Gallant c/n 002 | Mark Pielsticker | | 27th |
| Jun 27, 1982 | Trans-Am Laguna Seca | 34 | Gallant c/n 002 | Mark Pielsticker | | 11th |
| Oct 03, 1982 | Trans-Am Sears Point | 34 | Gallant c/n 002 | Mark Pielsticker | | 14th |
| | | | | | | |
| | | | | | | |
| Jul 26, 1981 | IMSA 100 mi Sears Point | 61 | Gallant c/n 003 | Ardie Oji | | 26th |
| Oct 11, 1981 | Trans-Am Laguna Seca | 61 | Gallant c/n 003 | Ardie Oji | | 36th |
| Oct 25, 1981 | Trans-Am Sears Point | 61 | Gallant c/n 003 | Ardie Oji | | 9th |
| | | | | | | |
| May 02, 1982 | IMSA 100 mi Laguna Seca | 61 | Gallant c/n 003 | Ardie Oji | | 9th |
| Jun 06, 1982 | Trans-Am Sears Point | 61 | Gallant c/n 003 | Ardie Oji | | 11th |
| Jun 13, 1982 | Trans-Am Portland | 61 | Gallant c/n 003 | Ardie Oji | | 35th |
| Oct 14, 1984 | SCCA Championship Road Atlanta | | Gallant c/n 003 | David Horvat, Jr. | GT-1 class | 10th |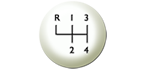 ---