AGOR Chassis AM1
1975 Season
Warren Agor #13 (c/n AM1)

IMSA Camel GT - Lime Rock 100 mi

Lakeville, CT - May 26, 1975

A development year for the car

Warren Agor #13 (c/n AM1)

IMSA Camel GT - Lime Rock 100 mi

Lakeville, CT - May 26, 1975

Warren Agor #13 (c/n AM1)

IMSA Camel GT - Mid-Ohio 100 mi

Lexington, OH - June 1, 1975

Warren Agor #13 (c/n AM1)

IMSA Camel GT - Mid-Ohio 100 mi

Lexington, OH - June 1, 1975

Warren Agor #13 (c/n AM1)

IMSA Camel GT - Mosport 100 mi

Bowmanville, ONT - June 14, 1975

Warren Agor #13 (c/n AM1)

IMSA Camel GT - Mosport 100 mi

Bowmanville, ONT - June 14, 1975

Warren Agor #13 (c/n AM1)

IMSA Camel GT - Mosport 100 mi

Bowmanville, ONT - June 14, 1975

Warren Agor #13 (c/n AM1)

SCCA Trans-Am - Watkins Glen 6 h

Watkins Glen, NY - July 13, 1975

Warren Agor #13 (c/n AM1)

SCCA Trans-Am - Watkins Glen 6 h

Watkins Glen, NY - July 13, 1975

Warren Agor #13 (c/n AM1)

SCCA Trans-Am - Watkins Glen 6 h

Watkins Glen, NY - July 13, 1975

Warren Agor #13 (c/n AM1)

IMSA Camel GT - Mid-Ohio 6 hr

Lexington, OH - August 24, 1975

Warren Agor #13 (c/n AM1)

IMSA Camel GT - Mid-Ohio 6 hr

Lexington, OH - August 24, 1975
AGOR Chassis AM1

1976 Season

Warren Agor #13 (c/n AM1)

IMSA Camel GT - Lime Rock 100 mi

Lakeville, CT - May 31, 1976

Warren Agor #13 (c/n AM1)

IMSA Camel GT - Mid-Ohio 100 mi

Lexington, OH - June 6, 1976

Warren Agor #13 (c/n AM1)

IMSA Camel GT - Mid-Ohio 100 mi

Lexington, OH - June 6, 1976

Warren Agor #13 (c/n AM1)

SCCA Trans-Am - Watkins Glen 6 hr

Watkins Glen, NY - July 10, 1976

Warren Agor #13 (c/n AM1)

IMSA Camel GT - Mid-Ohio 6 hr

Lexington, OH - August 29, 1976

Warren Agor #13 (c/n AM1)

IMSA Camel GT - Road Atlanta 500 km

Braselton, GA - September 19, 1976
---
Warren Agor Racing Team, Agor Monza Chassis
Warren Agor attended Cornell University, a private Ivy League research university in Ithaca, NY. He graduated and received a Bachelor's degree in Agriculture, Agriculture Operations, and Related Sciences in 1964. Shortly after, he joined the U.S. Army and became a captain. Agor served two and a half years until being discharged in February 1967. He got his start in motorsports as a mechanic and fluid specialist working for Roger Penske's racing team. Then, he went to work as a stockbroker from 1968-1970, and soon discovered that career was not a good fit.

In 1970, Warren started his own racing team and formed Agor Racing Enterprises. His skills allowed him to run his team as a racecar owner, builder, and driver. He started his racing career driving a first generation Chevrolet Camaro in the SCCA Trans-Am series. He operated on a shoestring budget with some financial backing from Hoselton Chevrolet of East Rochester, NY.

By 1972, he owned two racecars and began racing a McLaren M8B Group 7 sports racer in the Canadian-American Challenge Cup. He drove both his McLaren in SCCA Can-Am pro series on one weekend, and his Camaro on different weekends at SCCA Trans-Am pro events.

The Agor team consisted of one full-time mechanic and a small pickup truck. They operated and thrived on a shoestring budget. The rest of the crew was made up of volunteers who spent their weekends in the shop working on Warren's cars. The team was entirely dedicated to racing and shared great enthusiasm together.

By the end of 1974, Warren had set his eyes on the brand new Chevrolet racer, the Monza. The car was a brand new breed, and a concept by IMSA for their new AA/GT category. Horst Kwech and Lee Dykstra of DeKon Engineering, LTD, launched a series of ready-to-race cars, which were poised to sweep IMSA's GT series. But a DeKon car was a pricey ride at $38,000 or more in those days. So, on a shoestring budget, Warren Agor opted to build his first of two Monza GT racecars built on a tube frame chassis. His new Agor Monza (AM1) was red with yellow accents, and displayed car no. 13.

Warren began the 1975 season in May at Lime Rock, with the IMSA Camel GT Challenge, a 100 mile race. It was the car's maiden race and he finished 10th and 12th in both heats. At Mid-Ohio, he started in 12th position and finished fourth, impressive for the car's second race. But at Mosport, he had a disappointing 10th place finish in June. In August, at the 6 Hours of Mid-Ohio, Warren picked Steve "Yogi" Behr to co-drive Agor-Monza 1. The team had skipped the two previous IMSA races in order to work on the car. They qualified for third on the grid, but the race resulted in a DNF.

The 1976 season kicked off with another DNF at Road Atlanta, but he enjoyed a fourth place finish at their second race. At Mid-Ohio, Warren started from the back of the pack. He found his way through the field and ended up eighth overall, impressive results for a 100-mile race. In August, at the Mid-Ohio 6 Hour, Agor and Peter Knab ended up 10th after a string of mechanical problems hindered efforts. Their last race for 1976 was in September at Road Atlanta, a very fast track. Starting 12th, Agor managed to finish fourth, but was three laps down from Al Holbert who drove a DeKon-Monza onto victory.

By January 1977, construction on his second Chevrolet Monza chassis began. It took five months to complete the AM2 chassis, which was entirely assembled in a residential garage. The car included the latest modifications, bigger wheels, large rear wing, and a larger front spoiler. AM2 was faster, but it also faced stronger opposition as the arms race for speed continued to escalate.

The car debuted in May at Lime Rock and took fifth. A week later he finished third at Mid-Ohio's 100 mile, after starting from 17th position. He shared the podium with winner David Hobbs and Sam Posey who took second. Warren proved he could compete with the best, while running on a shoestring budget.

Agor's very last race was the 3 Hours of Mid-Ohio, IMSA Camel GT Challenge, with co-driver Gene Rutherford. The line-up was somewhat atypical with Group 5 cars entering the fray, four Porsche 935s, supported by a host of Porsche 934s. Those cars dominated IMSA racing in the following seasons, and shut the door for many small under-funded privateer teams.

No longer able to fight for the win, Warren quit racing at the end of 1977. He focused on his business, Agor Enterprises, a supplier of mobility equipment and products for accessible vans.

Warren Agor represents the type of driver who, despite successes, could never achieve world class without the big financial backing that was now needed to win. His talent and accomplishments are well noted in IMSA history.
Results of AGOR Chassis AM1
1975 - 1976
| | | | | | | |
| --- | --- | --- | --- | --- | --- | --- |
| Date | Race | No. | Chassis | Drivers | Entrant | Result |
| | | | | | | |
| May 26, 1975 | IMSA GT 100 mile Lime Rock 1 | 13 | Chevrolet Monza c/n AM1 | Warren Agor | Warren Agor | 12th |
| May 26, 1975 | IMSA GT 100 mile Lime Rock 2 | 13 | Chevrolet Monza c/n AM1 | Warren Agor | Warren Agor | 10th |
| Jun 01, 1975 | IMSA GT 100 mile Mid-Ohio | 13 | Chevrolet Monza c/n AM1 | Warren Agor | Warren Agor | 4th |
| Jun 14, 1975 | IMSA GT 100 mile Mosport | 13 | Chevrolet Monza c/n AM1 | Warren Agor | Agor Racing | 10th |
| Jul 13, 1975 | SCCA T/A 6 h Watkins Glen | 13 | Chevrolet Monza c/n AM1 | Agor / Behr | Warren Agor | 17th |
| Aug 24, 1975 | IMSA GT 6 h Mid-Ohio | 13 | Chevrolet Monza c/n AM1 | Agor / Behr | Warren Agor | 33rd |
| | | | | | | |
| Apr 11, 1976 | IMSA GT 100 mile Road Atlanta | | Chevrolet Monza c/n AM1 | Stephen Behr | Warren Agor | 45th |
| May 31, 1976 | IMSA GT 100 mile Lime Rock | 13 | Chevrolet Monza c/n AM1 | Warren Agor | Warren Agor | 4th |
| Jun 06, 1976 | IMSA GT 100 mile Mid-Ohio | | Chevrolet Monza c/n AM1 | Warren Agor | Warren Agor | 8th |
| Jul 10, 1976 | SCCA T/A 6 h Watkins Glen | 13 | Chevrolet Monza c/n AM1 | Agor / Carter | Warren Agor | 24th |
| Aug 15, 1976 | IMSA GT 100 mile Pocono | 13 | Chevrolet Monza c/n AM1 | Warren Agor | Warren Agor | DNS |
| Aug 29, 1976 | IMSA GT 6 h Mid-Ohio | | Chevrolet Monza c/n AM1 | Agor / Knab | Warren Agor | 10th |
| Sep 19, 1976 | IMSA GT 500 km Road Atlanta | 13 | Chevrolet Monza c/n AM1 | Warren Agor | Warren Agor | 4th |
View the entire collection of images at

Warren AGOR Racing Team on Facebook: here
Photos are property of Brandle/Mezzacca Motorsports Photography courtesy of Bob Brandle
on Facebook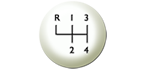 ---